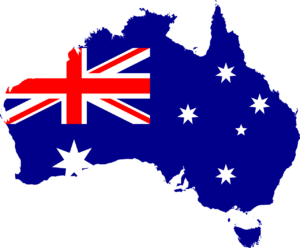 Country Fact File – Australia
Capital City:
Canberra
Major Cities:
Sydney, Brisbane, Melbourne, Perth, Adelaide
Language:
English, Australian Aboriginal languages, Tasmanian languages, and Torres Strait Island languages
Population:
24.6 million
Climate: 
Northern Australia has a tropical climate. It's hot and humid in the summer and warm and dry in the winter.
Southern Australia is cooler with mild summers and cool winters with more rain.
When to visit:
Sydney's peak tourist season lies between December and February.
Low season, characterised by cooler weather, starts in May and lasts until August.
SPRING: September to November
SUMMER: December to February
AUTUMN: March to May
WINTER: June to August
Top Destinations:
The Great Barrier Reef, Uluru, Great Ocean Road, Sydney Harbour Bridge
Fact!
Australia is the world's 6th largest country by area. It's a country and a continent.
The 'outback' is the desert that dominates much of the country.
Someone from Sydney is called a "Sydney-sider".
There are three times as many sheep than people in Australia.
The iconic Australian animal, the Platypus is actually poisonous!
Get more information about from the official Australian tourism website.
Learn more about how my content and copywriting services can help your travel business.
Contact me for a free, no-obligation chat about my writing services.