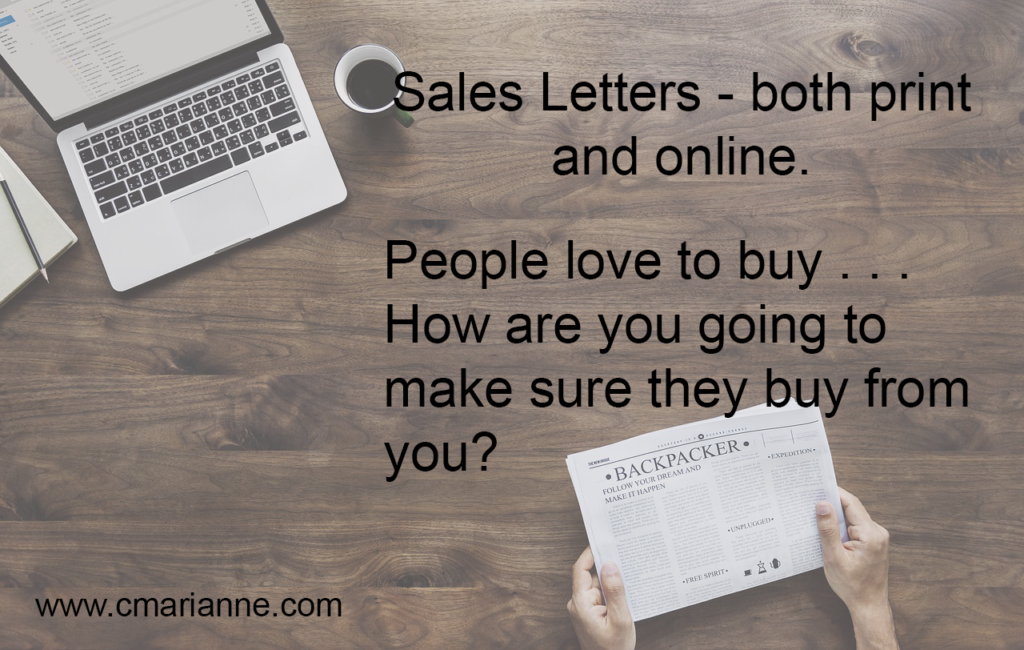 If you are selling any goods or services, you can just hope that letting people know your product exists will do the trick, but most likely, you will need to try and do some more direct selling
A sales letter is one way of letting existing and potential customer know about your product or service and, by outlining the benefits of your product, persuade them to buy.
A good copywriter can write a clear, benefit-laden letter that interests and excites your reader. We all get a lot of sales literature through the post or into our inboxes these days, so you need someone who has the skills to make your product stand out.
This takes a lot of research and testing. Many companies don't have the time to do all this themselves, but I can take your existing sales and marketing material and really get into the mind of your clients. By showing them the benefits of your product or service, and the difference your widget or experience will make to their lives, my sales letters will help boost sales and build your brand reputation.
If you want to draw attention to a new cruise package you're offering, a sales letter with a great call to action- something to encourage customers to "buy it now" is a time-tested method. When you want a sale, ask for the sale. What could be simpler?
Click here to contact me about my services.