Brazil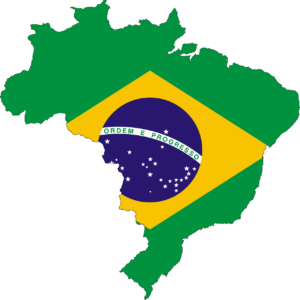 Let's learn a little bit about Brazil.
Capital City:
Brasília
Major Cities:
Rio de Janeiro, São Paulo, Salvador
Language:
Portuguese and 150 languages and dialects are spoken by the Indigenous people.
Population:
209.3 million – 2017
Climate:
Tropical in the north and more temperate in the south.
Best time to visit:
January to March is mid-summer in Brazil, although in the Amazon and Pantanal this warm weather is accompanied by rains.
February in a popular time to visit Brazil with the legendary Carnival often taking place.
Low Season:
June-August is winter in Brazil, with temperatures of around 78°f/25°c.
Top Destinations:
Catch your breath at the Foz do Iguaçu waterfall which spans the borders of Brazil, Argentina and Paraguay.
Gaze up at Cristo Redentor (Christ the Redeemer) in Rio. Cristo Redentor (Christ the Redeemer).
Visit Porto de Galinhas to walk upon its white beaches or sail the warn, clear waters.
Fact!
Brazil is the largest country in South America and the only one that speaks Portuguese.
Almost 60% of the Amazon rainforest is in Brazil.
One of the 7 Wonders of the World, The Christ Redeemer Statue, is in Rio de Janeiro.
There are more species of monkeys in Brazil than anywhere in the world.
You can get more information from the Official Brazilian Tourism Website.
Learn more about how my content and copywriting services can help your travel business grow.
Contact me for a free, no-obligation chat about my writing services.