Vibrant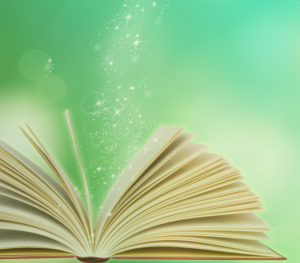 Think about colour for a moment.
There are three primary colours, plus black (the absorption of colour) and white (a mix of all primary colours). Think of all the shades and hues we can get from that. A brilliant kaleidoscope of shades from dazzling neon lights to shimmering fabrics. All of them vibrant. What about fast-flowing samba music, infectious laughter, and the bustle of a street market?
If you are selling something fun, something which brings laughter, joy, spontaneity, vibrant or vibrancy can bring your meaning to life. Whether you're describing the nightlife of London, the atmosphere of an Istanbul market, or the tail feathers of a peacock, vibrancy is a great word to use.
You may want to build a joyful, open mood for one of your self-esteem building sessions, so use the word vibrant. Let people know what to expect, embody it as they walk through the door, and encourage vibrancy in others. 😊
If you are selling a product or service that has anything to do with the following, you can use vibrancy:
Colour
Nightlife
Culture
Atmosphere
Energy
Enthusiasm
Fun!
Vibrancy is passion, life, joy, enthusiasm. . .
It's not something everyone can offer. It's not something everyone wants.
A vibrant atmosphere on a secluded honeymoon might not be the order of the day. But, your resort might be situated within an easy taxi ride to the vibrant Khaosan Road, where everyone goes for a good time but can be avoided when necessary!
Have you ever seen the vibrant patterns from traditional Romanian weaving?   You could be tucked away in a secluded Romanian guesthouse and come across these glorious designs. See the link below for a real treat! So, you see, vibrancy can be found anywhere. It can be a buzzing, humming culture all around you and impossible to ignore. Or it can be splashes of colour and culture that add depth to any experience.
Learn more about how my content and copywriting services can help the vibrancy of your business!
Contact me for a free, no-obligation chat about my writing services.