England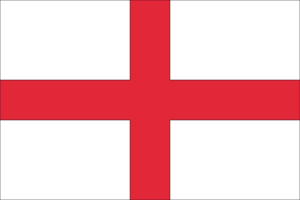 Capital City:
London
Major Cities:
Newcastle, Birmingham, Manchester, Leeds, Liverpool
Language:
English. There are also pockets of other languages like Cornish and strong dialects in places like Cumbria and Yorkshire and Northumberland that can sound very different to the English you'd learn at school.
Population:
56 million
Climate:
Warm summers, cool winters.
When to visit:
The summer is most popular. It's worth knowing that England gets a combination of year-round mild weather and unpredictable rainfall. This means you can visit any time and get some good days, and some wetter ones.
Top Destinations:
Most people will think of London, with Big Ben, Westminster Abbey, and Buckingham Palace, along with a host of musicals at the world-famous west end.
However, there is more to England than the capital. Discover the ancient mysteries of Stonehenge, near Salisbury. Walk through the cobbled streets, and don't forget to look up. The stunning architecture of historic York rivals anything you get in the capital.
I recommend you trek the footsteps of Alfred Wainwright. He spent 13 years walking through this glorious part of the country. 214 fells in The Lake District are referred to as Wainwrights in honour of his endeavours.
Should the picture-perfect Cornish coast need any addition, you can always wander through the tropical gardens of the Eden Project.
Important Dates:
1st January- New Year's Day
Easter Sunday -changes annually. 21st April in 2019
23rd April- St George's Day
31st October- Hallowe'en
5th November- Guy Fawkes Night
11th November- Remembrance Day
25th December- Christmas Day
Fact!
When you are in England, you're never more than 70 miles from the sea.
England started off the industrial revolution in around 1760.
The internet was invented by an English scientist named Tim Berners-Lee in 1989.
Get more information from https://www.visitengland.com/
Learn more about how my content and copywriting services can help your travel business.
Contact me for a free, no-obligation chat about my writing services.