Embarrassed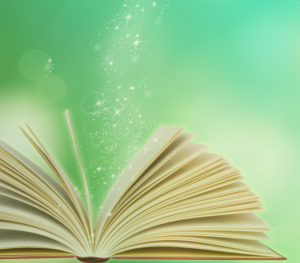 Have you ever had one of those dreams? You suddenly realise you're naked in a public place, or you're about to make a speech, and you haven't prepared.
Maybe they've happened in real life, too . . . well,  we won't go into that. . !
Embarrassment is a horrible emotion to feel.
Skirt tucked into your knickers?
Fly down after giving a speech or sitting opposite someone?
Ever thought someone was waving at you across the street, but you weren't sure who they were.  Not wanting to be rude, you wave back. . . and so does the person they were REALLY waving at. They giggle and you feel your face going red. You scurry away. We must all have done that.
Waved back. . . Ugh.
That sinking feeling, the hotness, the desire to melt away or turn back time. . .
People hate to be embarrassed.
If we can avoid it, we'll pay almost anything.
Some of the best direct sales letters used the fear of embarrassment in their headlines.
Legend John Caples came up with this gem:
"They Laughed When I Sat Down At The Piano – But When I Started to Play!"
Throughout the sales letter-which reads like an exciting story- you're rooting for him! All those people just desperate to laugh, to sneer, but he shows them! What skill! What victory! I want to learn piano, too. . !
Max Sackheim knew the power of embarrassment stopped people from learning and speaking English. As a teacher of English to foreign learners – and a language student myself, I can say this is a 100% real fear.
"Do You Make These Mistakes In English?" Max's sales letter asked.
Wouldn't you like to know? The language learner panics. What mistakes have they been making? Do people laugh at them?
Seeing a language student blossom into a confident speaker is a wonderful thing. If you can get rid of your client's embarrassment, well,  that's a wonderful thing, too.
You might teach a psychological trick that helps control violent blushing.
Have you written an eBook that outlines a calming technique to stop the easily embarrassed from getting flustered. . .
Perhaps a holiday for singles to stop people having to be embarrassed when they turn up alone?
It could be you sit your B&B guests at one or two large tables, so no-one has to breakfast alone.
There are lots of ways to be creative with this paralysing, devastating fear. And you need to let your clients know you can help.
Good content writing shows how fears like this can be alleviated in either a direct or subtle way. It also depends on the tone of your business. But, we'll be discussing your tone in our initial meeting.
Learn more about how my content and copywriting services can help your business.