China.
Full Name:
People's Republic of China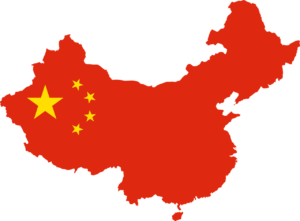 Capital City:
Beijing
Major Cities:
Shanghai, Guangzhou, Nanjing, Chongqing, Tianjin
Language:
The official language is Mandarin, but there are several other linguistical groups.
Population:
1.386 billion
Climate:
China is huge so there is a lot of variation. From arid continental in the north to tropical monsoon in the south.
In the east, you have a humid monsoon climate, but it's cooler in the mountainous western regions.
Top Destinations:
Where to start?
Visit the Great Wall.
Gaze upon the Terracotta Army.
Kayak down the Li River.
Visit the incredible Shanghai, even if just to see it lit up at night!
Go to Chengdu to see the giant pandas.
Important Dates:
2019
Chinese New Year: 5 February
Qingming Festival ("Tomb-sweeping Day"): 5 April
May Day: 1 May
Dragon Boat Festival: 7 June
Mid-Autumn Day: 13 September
National Day:1 October
Fact!
China only has one time zone. This means sometimes the sunrise can be as late as 10 AM in western China!
Respecting the elderly is very important. If your parents over 60 years, you'd be breaking the law if you don't visit them regularly.
The Chinese railway is so extensive that it's could wind around the earth twice!
China has the largest population of any country. In fact, 1 in 5 people is Chinese.
Get more information from the China National Tourist Office.
Learn more about how my content and copywriting services can help your travel business grow.
Contact me for a free, no-obligation chat about my writing services.