Amazing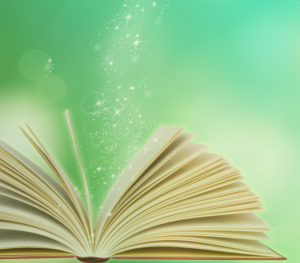 Look at any list of must-have words for your copywriting or digital content marketing, and "amazing" is always there.
Let's take a look at this popular marketing word.
Firstly, what does amazing really mean?
Although there is some debate, the consensus is that it comes from the Old English verb amasian which meant to confuse or surprise.
The further back to you go, the more intense the meaning.
The 1200s- stupefied, irrational, foolish
The 1400's- stunned, dazed, bewildered
The 1580s- "overwhelm or confound with sudden surprise or wonder,"
This is taken from https://www.etymonline.com/, one of my favourite places to lurk online.
2019- The Merriam-Webster dictionary says it means "causing astonishment, great wonder, or surprise"
So, it's gone from being stupefied to surprised, which seems a bit of a shame, but there you go. So, let's get back to 2019.
Why does amazing still hold power over us?
As I'll be repeating, we are all after heightened emotional states. We all want to feel something. Just chugging along doesn't seem to be enough for us. Amazement and wonder are profound feelings. I watched First Man last night, and you are right there with those brave, dedicated men as they glimpse the surface of the moon. Wow! Amazing! That feeling of being overwhelmed by something greater. . .it's intense.
Intense feels good.
We all want that feeling, to be amazing, to feel good, to experience or learn something new. With that new experience or feeling, we imagine ourselves to be better, faster, stronger, more desirable and enviable.
Who wouldn't click to find out more?
That's why this tried-and-tested word still has a great click rate.
You should have faith in your product, service or experience and be able to pick out its most amazing qualities. All you need to do next is to tell people about them!
If you want to learn more about my content and copywriting services and how they can help boost your business, take a look at my service.
Contact me for a free, no-obligation chat about my writing services.