United Mexican States
Capital City: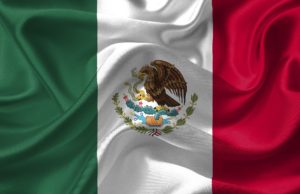 Mexico City
Major Cities:
Monterrey, Guadalajara, Leon, Puebla, Ciudad Juárez, Tijuana, Veracruz
Language:
Spanish and a number of indigenous languages
Population:
127.58 million
Climate:
Hot and humid all year round, but cooler at elevation.
Top Destinations:
Cabo San Lucas is the top beach destination in Mexico.  You can be as active as you like and spent your days basking in the sun or making the most of the crystal-clear waters. Snorkel, dive, swim or fish your days away. You can also play golf, indulge in a spa session or simply stroll along the golden sand.
No trip to Mexico would be complete until you've paid homage to the ancient pyramids of Teotihuacan. Here you'll find the largest pyramid in Mexico – the Pyramid of the Sun.
The most famous of all the Mayan cities, Chichen Itza,  is one of the Seven New Wonders of the World. You can go for a day trip from Merida or spent a few days there learning about the history of this epic site.
Important Dates:
January 1th Año Nuevo.
February 5th Día de la Constitución.
March 21st Cumpleaños (birthday) de Benito Juarez.
May 5th Batalla de Puebla (Battle of Puebla). Also known as Cinco de Mayo.
September 16th Día de la Independencia.
November 2nd Día de los Fieles Difuntos. Mexico's "Day of the Dead"
November 20th Día de la Revolución.
December 25th Día de Navidad. Christmas Day.
Fact!
There are over 30 UNESCO World Heritage Sites in Mexico!
Above I said Mexicans spoke Spanish and "a number of indigenous languages"? You may have wondered why I didn't name them – that's because there are 68!
Mexican children do not get their presents on Christmas Day, they wait until the 6th January, the day the Three Wise Men arrived.
Learn more about how my content and copywriting services can help your travel business.
Contact me for a free, no-obligation chat about my writing services.