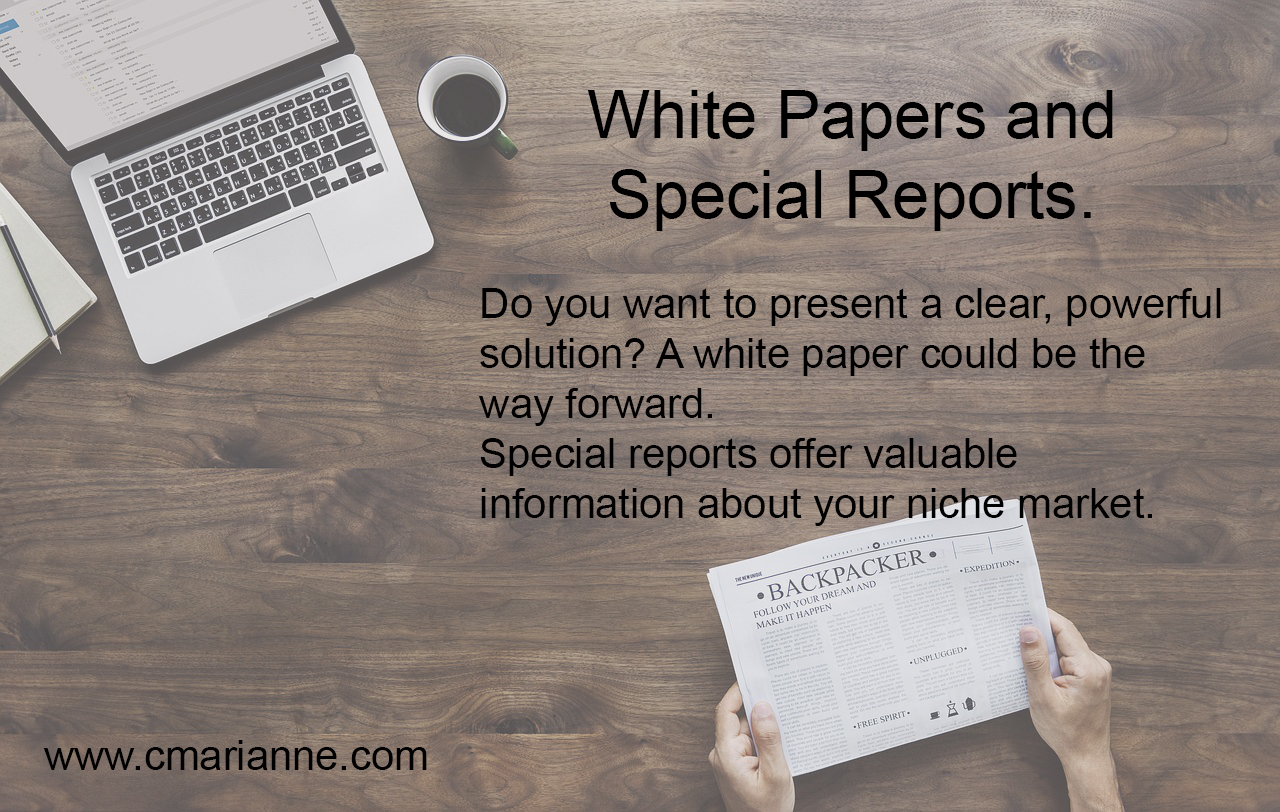 A white paper is a report or guide to help share information in a particular field or niche. They show powerful solutions to client issues by highlighting the problem, then presenting the solution.
White Papers and Reports Generate Leads
A white paper is a great way of getting potential clients interested in your product or service because it really drills down into the problem and shows how you help fix that problem directly with your company. Whether you are helping people feel less stress in the workplace or how they can travel on a budget, a white paper is a powerful tool.
As a white paper or report is usually presented in an educational format, it is a credible way to present your problem-solution story. This is a great tool to attract customers and increase leads. Follow this up with strong, useful content, and leads become clients. Often repeat clients.
White Papers and Reports Build Your Email List
Leading on from above, a client who signs up for your white paper will often do so with an email. If you are offering information of value, they will be more likely to keep on reading your newsletters and visit your blog or social media sites, spreading the word about your company as they go.
White Papers and Reports Position You as an Expert
Being seen as an expert in your field cannot be emphasised enough, and white papers really pack a punch here. In-depth reporting and targeted solutions in a reader-friendly fashion help show off your skills and knowledge. Offering your white paper for free as a downloadable gets your word out there.
White Paper Are Another Great Way to Build Brand Image
White papers and reports aren't just used to generating leads. They can also spread the word about your expertise. This boosts the status of your brand. A white paper isn't a hard sell; it's more about showcasing what you can do and how you can solve a client's problem. People are more likely to work with companies they see as experts.
White Papers Get You More Social Media Likes and Shares
Making it easy for the reader to like and share your white paper or report across various platforms is a great way to spread your word. Others may click on the links and become potential leads as well. Just make sure your content writer is capitalising on these leads, and your content is being updated frequently.
Click here to contact me about my writing services and see how we can use white papers to your advantage.