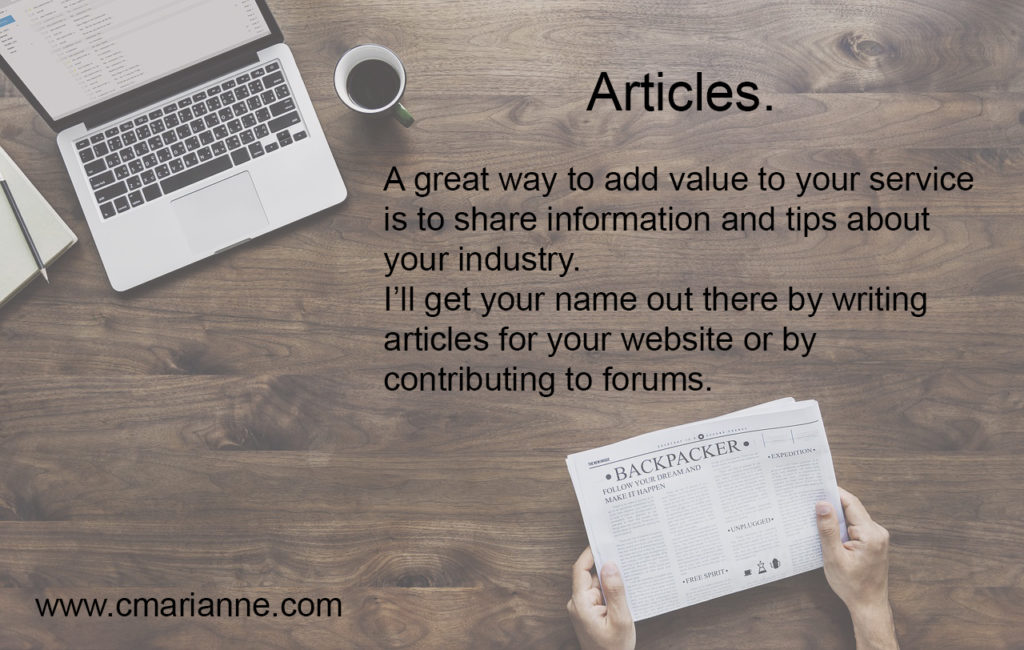 Articles on your website, on specific pages or in your blog, are a great way to get your industry knowledge out there.
Ask me to tackle any topic your customers want.
As a content writer, I can write informative, readable articles.
Maximising keywords and terminology unique to your industry.
A series of well-written articles with a good selection of keywords will make your website move up the rankings. This means you get more traffic to your website…and make more sales.