When you come to the end of your rope, tie a knot and hang on.  – Franklin D. Roosevelt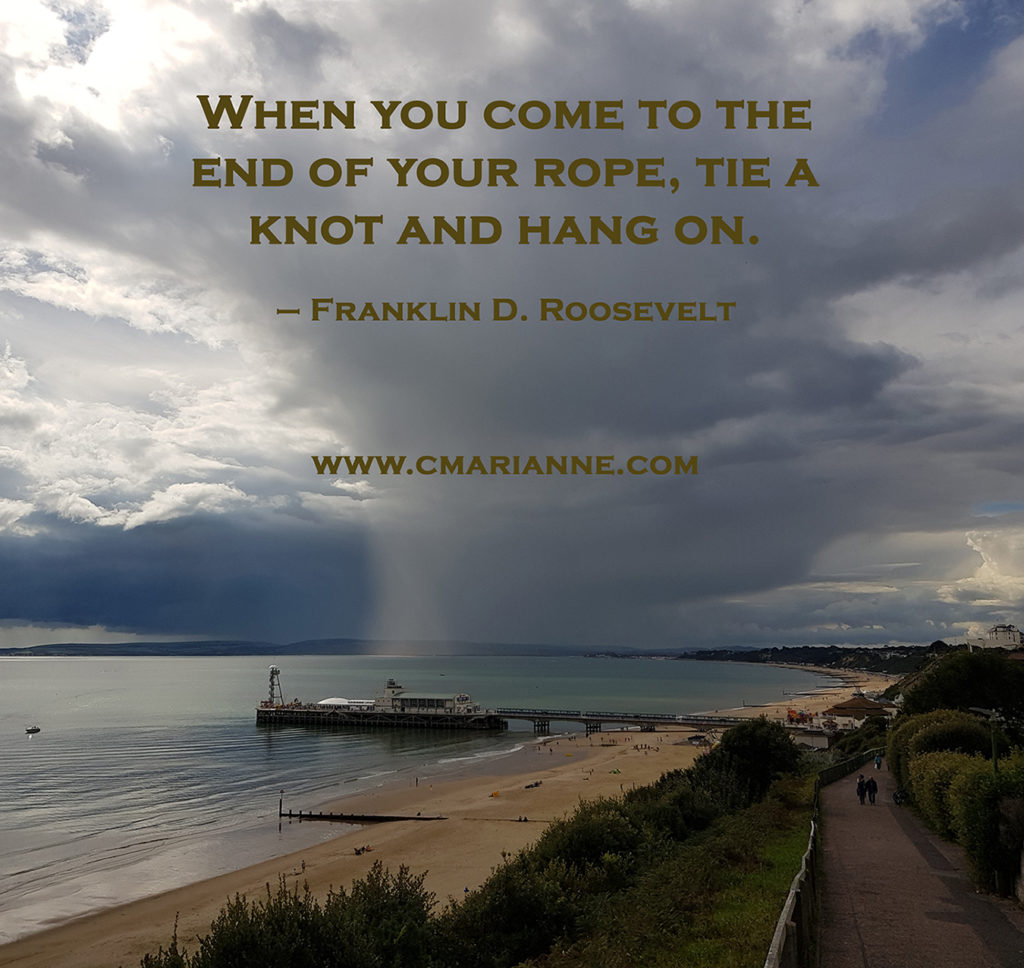 Presidential advice for when you hit those times when you're just hanging on.
This photo shot at beautiful Bournemouth, England. A storm is starting to gather. You can see the formation of an incredible cumulonimbus over the ocean.
Remember, a storm may cause temporary chaos, but it washes everything clean.
Learn more about how my content and copywriting services can help boost your business.
Contact me for a free, no-obligation chat about my writing services.
If you've like to see what well-written copywriting can do for your business, take a look at my copywriting portfolio.