The Kingdom of Norway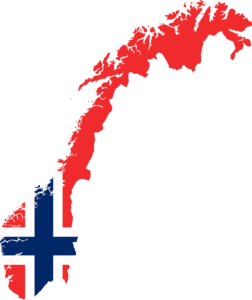 Capital City:
Oslo
Major Cities:
Bergen, Stavanger, Trondheim, Bærum
Language:
Norwegian (Bokmål and Nynorsk) and Saami
Population:
5,446,780
Climate:
Marine climate. Visit any time as you will enjoy cool summers and mild winters.
Top Destinations:
See the Northern Lights! There are few things on this earth as magical as the Aurora Borealis. The best time to see them is between September and March.
Geirangerfjord in the Fjord Norway Network is a UNESCO World Heritage Site. And it's not hard to see why. Waterfalls, forests and snow-capped mountains. Need I say more? You can walk, hike, take a ferry or cycle as you explore this truly stunning landscape.
Delve into Norway's epic history with a trip to the Viking Ship Museum. Here you can see the world's best-preserved Viking ships – some dating from the ninth century. You can also see a host of artefacts from this most fascinating period of time.
Important Dates for 2019:
1st January: New Year's Day
18th April: Maundy Thursday
19th April: Good Friday
21st April: Easter Sunday
22nd April: Easter Monday
1st May: Labour Day
17th May: Constitution Day
30th May: Ascension Day
25th December: Christmas Day
26th December: 2nd Day of Christmas
Fact!
The world's longest road tunnel is in Norway. The Lærdal Tunnel is 15 miles (24.5 km) long!
The highest peak in Norway is Galdhøpiggen, which is 2,469 meters above sea level.
Norway invented the paperclip!
Learn more about how my content and copywriting services can help your travel business.
Contact me for a free, no-obligation chat about my writing services.