The United States of America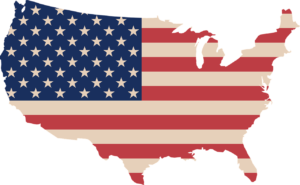 Capital City: Washington, D.C.
Major Cities:
Where to begin? I can't possibly name them all, so here's a sample:
New York
Los Angeles
Chicago
Houston
Language:
English is the most widely spoken language, with approximately 170 indigenous languages and others from around the world like Spanish, various Chinese languages, French and Korean
Population: 331,002,651
Climate:
Another massive country, the US has more than one climate.
In general, it has a continental climate, a Mediterranean climate along the west coast. Southern Florida has a tropical climate.
Top Destinations:
For natural wonders, few can beat the Grand Canyon.  277 miles long, 18 miles wide at its greatest point, and a mile deep, it's no wonder why helicopter rides are so popular.
Go wild in Las Vegas!  Yes, visit the Las Vegas Strip and the Stratosphere Casino for the ultimate thrill in modern decadence. Ride in a Ferrari, dine in the dark, or see what it feels like to fire a machine gun. I'm not sure what you can't do, so let your imagination run wild on this trip.
Of course, if you want to get away from it all, Las Vegas sits in the Nevada desert. Take a bike ride at Red Rock Canyon, or gaze at the stars in the Lake Mead National Recreational Area.
Important Dates:
January 1: New Year's Day
January 18: Martin Luther King Jr. Day
January 20: Inauguration Day
February 15: Washington's Birthday / Presidents' Day
February 7: Super Bowl Sunday
May 25: Memorial Day
July 4: Independence Day
September 7: Labor Day
October 12: Columbus Day
November 11: Veterans' Day
November 26: Thanksgiving
December 25: Christmas Day
Fact!
The United States is the largest economy in the world
On July 4, 1776, the Declaration of Independence was signed
The Statue of Liberty was a gift from France in 1886
The Liberty Bell was made in the same place as Big Ben in London
Alaska was purchased from Russia in 1867 and has the longest coastline of any state
The USA has the longest cave system in the world, Mammoth Cave National Park in Kentucky
Learn more about how my content and copywriting services can help your travel business.
Contact me for a free, no-obligation chat about my writing services.