Hungary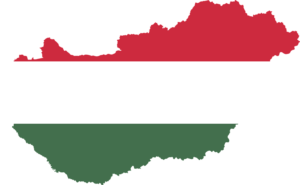 Capital City:
Budapest
Major Cities:
Debrecen, Szeged, Miskolc, Pécs, Language:
Population:
9.7 million (2017)
Climate:
Hungary is blessed with warm, dry summers and cold winters.
Top Destinations:
Nature lovers will want to make Hortobagy National Park their first stop. Situated in the east, it's the country's largest protected area. A bird-spotters dream with over 342 species, you can also see horses, oxen, cattle and buffalo.
Budapest.  The capital sits astride the River Danube, and its banks, Andrassy Avenue and the Royal Castle Quarter is a UNESCO World Heritage Site. It can easily be said to outshine Paris, London and Berlin for beauty.
For the more active, the Danube Cycle Path is a must. Pedal through dramatic riverside scenery. Drink in the stunning architecture, flora and fora.
Important Dates:
1st January- New Year's Day
15th March – National Holiday commemorating the Hungarian Revolution of 1848
Easter Sunday -changes annually. 21st April in 2019
1st May Labour Day
Whit Monday – May or June
20th August – St. Stephen's Day, commemorating the first king of Hungary
23rd October – Day of the Republic, commemorating the revolution of 1956
1st November – All Saints' Day
25th December- Christmas Day
Interesting facts about Hungary:
Hungary's national dish is goulash (gulyás). It's a mouth-watering stew with potatoes, pork, beef, and paprika.
The youngest female chess champion is Hungarian. Judit Polgár became a grandmaster at 15!
Hungary is one of the oldest countries in Europe, founded in 897.
Get more information about your next holiday destination– Hungary!
Learn more about how my content and copywriting services can help your travel business.
Contact me for a free, no-obligation chat about my writing services.