France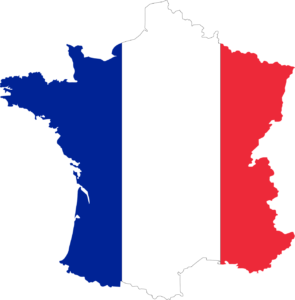 Capital City:
Paris
Major Cities:
Lyon, Nice, Marseille, Strasbourg, Bordeaux
Language:
French
Population:
65 million people
Climate:
France enjoys three major climates. The oceanic climate in the west brings cool, wetter weather. A continental climate in the central and eastern regions means warmer summers and colder winters. Think of the Alps! The French coast opens out onto the Mediterranean Sea in the south, so you can bask in hotter summers and shrug off the cooler winters.
When to visit:
This depends entirely on what you want to do! Relaxing in the sun on Paloma Beach is best done in June-September. The ski season kicks off in November and can go right through until April. If you want to stroll through the ancient cities and trot up the steps 669 of the Eiffel Tower. . . you can go anytime, but the cooler springs and autumns might make the walking easier!
Top Destinations:
The iconic Eiffel Tower has to be a pit-stop in Paris.
If you want to indulge in a Baroque fantasy, you can't miss the Palace of Versailles.  Walk through the famous Hall of Mirrors and imagine awaiting the pleasure of the French monarchy.
If glamour, swimsuits and world-renowned tan-lines are more your thing, you simply must spend some time along the Côte d'Azur on the French Rivera. From Saint-Tropez to Menton, this is the coastal playground of the rich and beautiful.
It's back to Paris for the glorious UNESCO-listed cathedral- the world-famous Cathédrale Notre-Dame de Chartres.
Spend some time among the gargoyles and angels in this Gothic masterpiece.
Mont-Blanc is the highest mountain in Europe.   The White Mountain doesn't disappoint, whether you like skiing or hiking. When you find the time to relax, head to the charming village of Chamonix and indulge in fabulous French food accompanied by picturesque views.
Important Dates:
1st January – New Year's Day
Easter Sunday – changes annually. 21st April in 2019
1st May – Labour Day
8th May – VE Day
14th July – Bastille Day
11th November – Remembrance Day
25th December – Christmas Day
Fact!
Frenchman Louis Braille, blinded as a child, invented Braille, the writing system of raised dots.
The first face transplant was performed by French surgeons in 2005.
Cycling enthusiasts have been enjoying the Tour de France for over 100 years.
Get more information from http://ee.france.fr/
Learn more about how my content and copywriting services can help your travel business.
Contact me for a free, no-obligation chat about my writing services.