The Russian Federation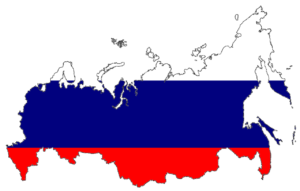 Capital City:
Moscow
Major Cities:        
Saint Petersburg
Novosibirsk
Yekaterinburg
Nizhny Novgorod
Samara
Omsk
Kazan
Language:
Russian
There are 35 other languages spoken in various regions
Population:
145.93 million
Climate:
Russia is a cast country and has several climates. In general, northern Russia has a subarctic climate. Central Russia has a humid continental climate.
Top Destinations:
Moscow. Where else I hear you ask? Visit the Red Square. This UNESCO World Heritage site is situated right in the heart of the capital. You can marvel at the extraordinary St Basil's Cathedral and take in other essential sights- the Mint, the Zemsky town hall and the State Historical Museum.
St Petersburg – ahh, the Venice of the North! Founded in 1703 by Peter the Great, this is the most popular tourist destination in Russia.
You can take a walk through Russia's past in the Winter Palace, so glorious you have to see it to believe it. Although it suffered greatly in the 1940s and 1950s, it is thankfully being restored to former glory and is an absolute must for all visitors.
Sochi
Do you fancy a sub-tropical Russian holiday? If that sounds like you, Sochi will deliver the goods. You can stroll down streets lined with palm trees and spend your days lazing on sandy beaches.
If you feel like an outdoor adventure, head to the Krasnaya Polyana Mountain Cluster. The West Caucasus mountains await the ambitious trekker.
Important Dates:
1 January New Year's Day: 23 Feb Defender of the Fatherland Day
12 June Russia Day: 1 Sep Day of Knowledge
4 November: Unity Day
Fact!
Russia shares a border with 14 countries: Finland, Estonia, Norway, Latvia, Lithuania, Ukraine, Poland, Belarus, Georgia, Azerbaijan, Kazakhstan, Mongolia, China and North Korea
Moscow has more billionaires per capita than anywhere else in the world
St. Petersburg has three times as many bridges as Venice
Russia has 12 active volcanoes, including the Bachinsky Sopka, Klyuchevskaya Sopka and the Koryakskaya Sopka
The Hermitage Museum in St Petersburg is home to around 70 cats, whose duties involve keeping the rodent population down and away from the treasures within
Learn more about how my content and copywriting services can help your travel business.
Contact me for a free, no-obligation chat about my writing services.