Nobody trips over mountains.
It is the small pebble that causes you to stumble.
Pass all the pebbles in your path and you will find you have crossed the mountain. 
~ Unknown Author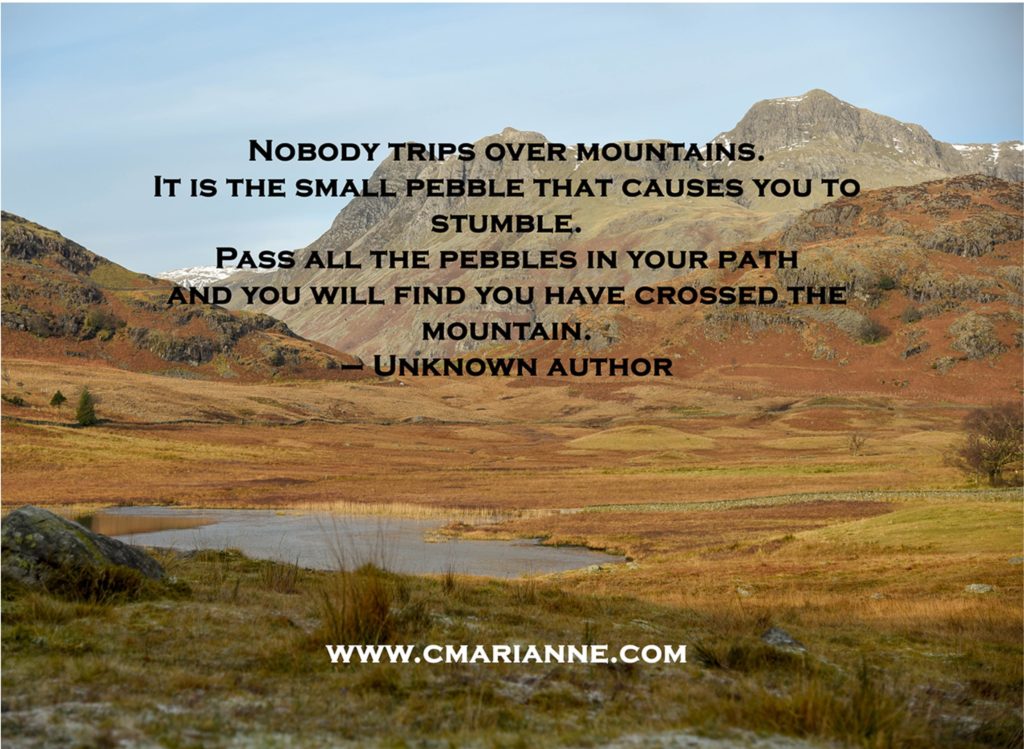 Treat every day as a little challenge to overcome in the great challenge that is your life. Treat every hour of each day as a challenge. And every minute. Slowly, but surely, you will reach your destination.
This is a photo of the snow-dusted Langdales in the Lake District, England.
Learn more about how my content and copywriting services can help boost your business.
Contact me for a free, no-obligation chat about my writing services.
If you'd like to see what well-written copywriting can do for your business, take a look at my writing portfolio.