Paraguay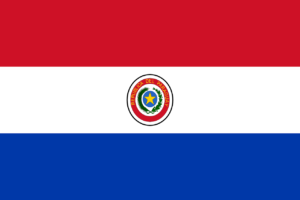 Capital City:
Nuestra Señora Santa María de la Asunción. Usually referred to as just Asunción
Major Cities:
Ciudad del Este, San Lorenzo, Luque, Capiatá, Lambaré, Fernando de la Mora
Language:
Spanish and Guaraní
Population:
7.13 million
Climate:
A subtropical climate in the Paranaense (the east) and tropical in Chaco (in the west)
Top Destinations:
The mighty Iguazú Falls straddles the border between Brazil and Argentina. There are 250 cascades to marvel at.
Parque Nacional Ybycuí is the most visited national park in Paraguay, and for good reason. It costs around $28 and you can test your luck spotting howler and capuchin monkeys, the peccary or skunk pig, the curious coati and a host of tropical birds.
The Itaipú Dam is one of the seven engineering wonders of the modern world. It's one of the largest in the world and generates around 75 per cent of Paraguay's electricity. It has been designed as an ecosystem for native birds and fish. Take a tour in a local fishing boat and gape at human ingenuity.
Important Dates:
Dia de San Blas: 3rd February
Carnival: Multi-day event ending on Shrove Tuesday
Day of Heroes: 1st March
Verbena de San Juan: May 28 and 29
Trans-Chaco Rally: Earl June
Nanduti Festival: The last weekend of July
Boquerón Battle Victory Day: 29th September
Fact!
Guaraní is an onomatopoeic language, with many sounds imitating animal sounds
Pistol duelling is legal if both parties are registered blood donors, and a medic is present
The second-longest river in South America runs through Paraguay. At 2,621 kilometres, the Paraguay River travels through Bolivia, Argentina, and Brazil as well as Paraguay
Paraguay is one of only two landlocked countries in South America, along with Bolivia.
Paraguay has the largest navy for a landlocked nation. The navy patrols the extensive river network instead
Learn more about how my content and copywriting services can help your travel business.
Contact me for a free, no-obligation chat about my writing services.