The Sultanate of Oman
Capital City: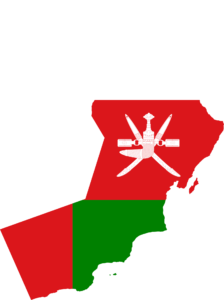 Muscat
Major Cities:
Salalah, Seeb, Sohar, Nizwa, Khasab
Language:
Arabic
Population:
5,014,631 million
Climate:
Subtropical dry, hot desert
Top Destinations:
Sultan Qaboos Grand Mosque was built in Muscat in 2001. This architectural masterpiece shines and glows in the near-constant sun. The golden dome, minarets, arches and engravings certainly put this attraction in a league of its own.
Visit one of the oldest market places in the world – Mutrah Souq.   It remains a bustling and noisy place, full of life. Amble down the aisles. Browse shops and stalls selling everything from jewellery and antiques to toys and clothing.
Important Dates 2019:
1st January: New Year
22nd March: Isra and Mi'raj
24-5 May: Eid al-Fitr holiday
23rd July: Renaissance Day
31st July- 4th August: Eid al-Adha holiday
20th August: Muharram
29th October: The Prophet's Birthday
18th November: National Day
Fact!
Coca Cola isn't popular at all, but Omanis love Mountain Dew!
Oman is the oldest Arab state.
Oman is known for breeding exceptional Arab horses.
Learn more about how my content and copywriting services can help your travel business.
Contact me for a free, no-obligation chat about my writing services.