The Hourglass Meditation.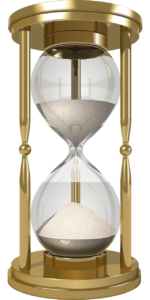 The Hourglass is a powerful meditation technique. It's one of my favourites. It's such a great visual aid and the gentle patter of the sand is serene to me.
Perhaps it makes me think of being near the sea.
I've updated my copywriting portfolio with this handout used in a beginner mindfulness class.
Click here to download your Hourglass Meditation Handout as you start or continue on your mindfulness journey.