Guatemala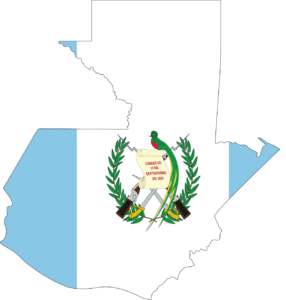 Capital City:
Guatemala City
Major Cities:
Mixco, Villa Nueva, Petapa
Language:
Spanish
Population:
16.91 million (2017)
Climate:
There's no easy answer to this one. . . Guatemala has a rainy and a dry season but is almost always hot.  In general, April to November is drier, but there can be tropical storms in September and October. At elevation, the average temperatures are cooler.
Top Destinations:
Tikal is one of the largest archaeological sites in Mesoamerica. Tourists gather from all over the world to experience these impressive structures. You'll venture deep into the rainforest to the site of these ancient limestone buildings.
A wonderful market town nestled in mountainous valleys, it's an absolute must. Visit for the fantastic textiles or misty, magical mornings.
A typical capital city, bustling and bursting with life. You can find anything here, from super-cool bars and nightclubs, to shops selling traditional products.
You'll soon see why people flock to this natural wonder. Flanked by volcanos and surrounded by Mayan villages, its beauty is beyond compare. When you've stopped standing in awe at its magnificence, you can start to explore. From kayak trips across the lake to treks up the volcanos, you can immerse yourself in this natural paradise.
Important Dates:
1st January- New Year's Day
Easter Sunday -changes annually. 21st April in 2019
1st May- Labour Day
30th June- Army Day
15th September- Independence Day
12th October- Day of the Races
20th October – Revolution of 1944
25th December- Christmas Day
Fact!
Guatemala means 'place of many trees.'
The Guatemalan Quetzal- the currency used in Guatemala is named after the Quetzal bird. The striking feathers were once used as real currency.
The Mayans in Guatemala invented the first chocolate bar.
At 340 metres, Lake Atitlán is the deepest lake in Central America.
Get more information about all the things you can do in Guatemala. 
Learn more about how my content and copywriting services can help your travel business.
Contact me for a free, no-obligation chat about my writing services.